As the owner of a commercial property, your top concerns revolve around customer perception and safety. Not only do you want to make a good first impression, but you also want to minimize hazards for your visitors. That's why one of the smartest investments you can make is professional parking lot striping. 
At HM Line Striping LLC, we pride ourselves on providing first-class parking lot striping services for businesses and organizations throughout the Yonkers area. Paired with expert-grade sealcoating, our pavement striping services will give your parking lot or parking garage a neat, orderly appearance. We'll give you clean lines to indicate parking spaces, loading areas, handicap zones, and more. 
To get a free estimate on your parking lot design, give us a call today!
Professional Parking Lot Painting in Yonkers
Whether or not you need sealcoating done for your parking lot or garage, you can count on us for comprehensive parking lot striping. We can combine your parking lot painting with sealing and repairs or do it as a stand-alone service—it all depends on what your property needs!
Our parking lot stripers will carefully apply all markings according to your desired parking lot layout. That includes precise parking striping for:
Standard, compact, or oversized spaces
Handicapped parking zones
Fire lanes
Loading zones
Directional arrows
And anything else you need!
HM Line Striping LLC has been doing this for 20+ years, and we understand that every company has its own unique parking lot design. That's why we work hard to give local business owners personalized service for clear, visible parking lot lines.
From basic lines for conventional parking spaces to specialized markings for unique traffic patterns, our parking lot striping service can cover all of your needs. Plus, we are equipped with the full rainbow of paint colors and we use quality paint to mark off your parking lot layout, so you can rest assured your design will last.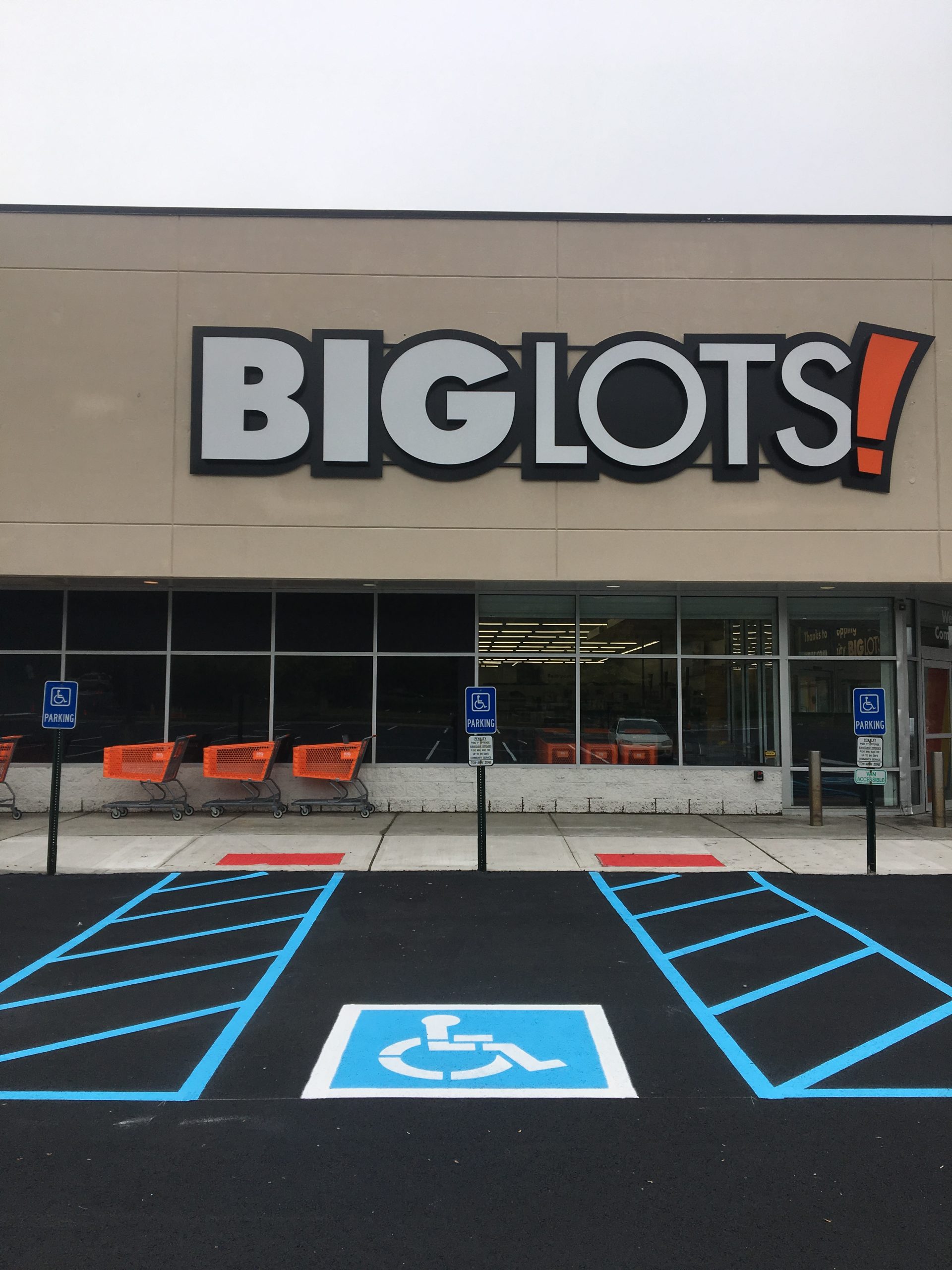 Thermoplastic Pavement Markings
Exciting news for our commercial customers! HM Line Striping now offers preformed thermoplastic pavement markings. Thermoplastics are fast and easy to install, highly visible, and ultra durable.
So, make your parking lot welcoming and safe to navigate by having our crew add thermoplastic markings to your pavement. They come in a variety of applications and shapes so you can completely customize the functionality of your parking lot. You can get thermoplastic markings for:
Intersections
Crosswalks
Traffic flow
Symbols
Zone legends
And more!
For more details on our selection of thermoplastic pavement markings, give us a call.
Parking Lot Stripers You Can Trust
No matter how big your parking lot or garage is, it's vital for both safety and aesthetics that you accommodate those coming into your building with clean, orderly parking lot line striping. So, if you own a business in Yonkers, New Rochelle, Mt. Vernon, or any of the surrounding communities, your best choice for a parking lot striper is HM Line Striping LLC.
With our 20+ years of experience providing commercial parking lot painting, we've implemented designs for local establishments from restaurants to stores to office complexes and more. Now we can't wait to put our signature stamp on your parking lot design. 
Show your customers and employees how much you care with parking striping that looks great and is easy to follow. Call or email us for an estimate today!