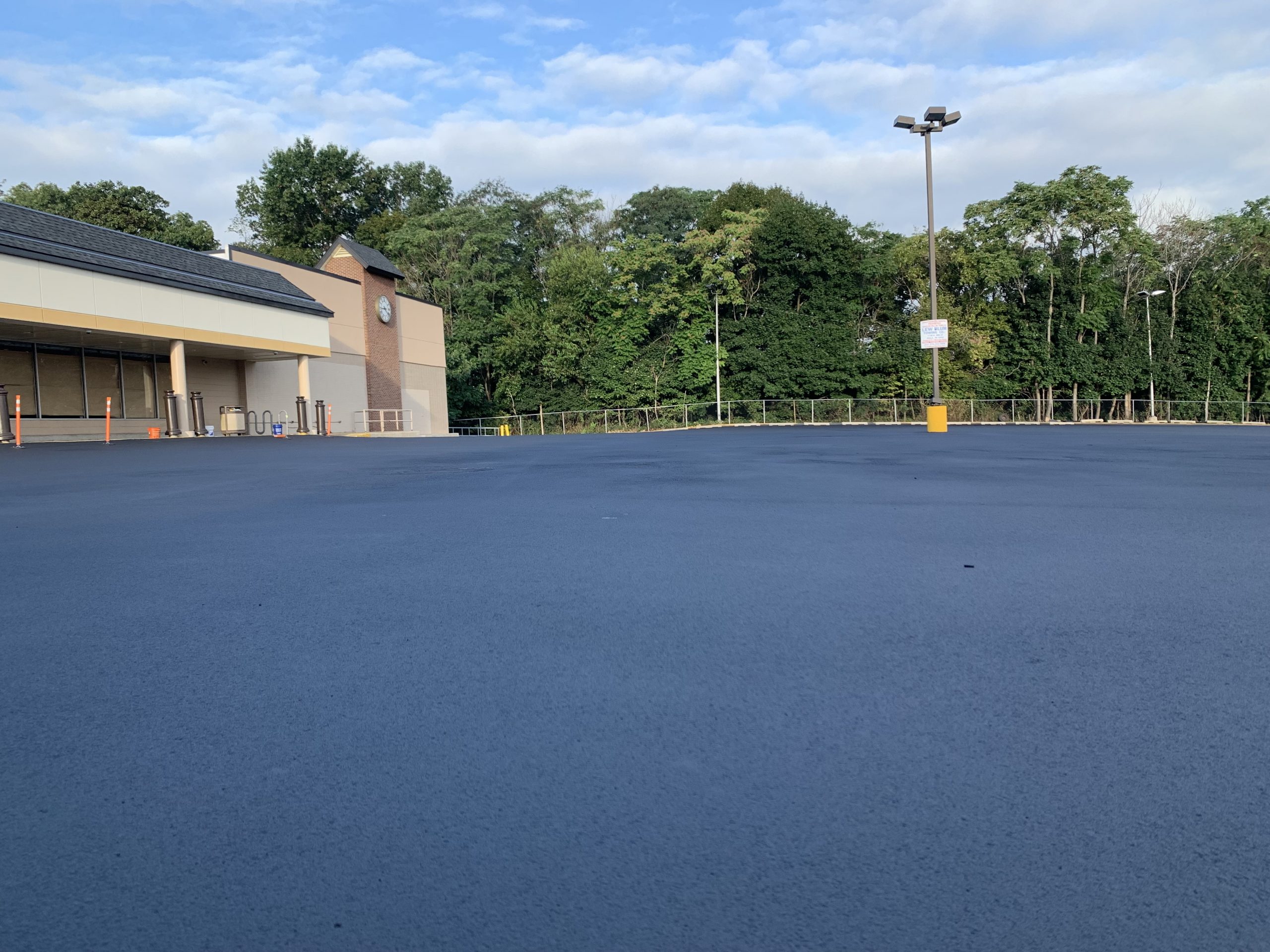 Your business's asphalt surfaces are continually under fire from environmental factors. Weatherization, oxidation, and vehicle byproducts all contribute to the gradual deterioration of your blacktop's finish. That's why smart property owners protect their parking lots with professional asphalt sealcoating services. And if you own a business or organization in Yonkers, Mt. Vernon, New Rochelle, or a surrounding area, then HM Line Striping LLC is the sealcoating company to call.
To keep your pavement looking polished for years to come, we use nothing but the industry's most trusted materials for sealcoating parking lots, driveways, and other commercial blacktop surfaces. Thanks to our premium blacktop sealing products and impeccable application technique, you can rest assured your asphalt is getting the VIP treatment from our hardworking crew.
Ready to take the next step in booking your commercial blacktop sealcoating? Contact us today for service throughout Westchester County and beyond!
Sealcoating Contractors With Attention to Detail
As a family-owned and fully insured sealcoating company with 20+ years of experience, your satisfaction is incredibly important to us. Our foolproof process for commercial sealcoating includes:
Pressure washing the pavement to remove all dirt and debris
Filling cracks and potholes
Carefully applying sealcoat around asphalt edges, drains, curbs, and other structures

Thoroughly applying a durable layer of sealcoat

Applying a second layer of sealcoat, if necessary
Painting fresh lines and stripes for parking spaces, loading zones, and more
In other words, when you come to HM Line Striping LLC for parking lot sealcoating and other commercial projects, you're in good hands. We'll see to it that each blacktop sealcoating step is done with the highest degree of attention and care. We never cut corners or take shortcuts when it comes to our asphalt sealcoating process, which means you can expect nothing short of immaculate results when we're finished. 
Superior Sealcoating Service to Protect Your Investment
While asphalt is a tough material, it's tougher by far with a solid layer of sealer on top. That's why HM Line Striping LLC is proud to use only the best materials on the market—the heavy-duty, high-performance materials we'd choose for our own personal properties. When you hire our knowledgeable team of sealcoating contractors, you can be confident that we aren't skimping on products or doing anything else to compromise the long-term performance of your commercial asphalt.
So why would you settle for second-rate outcomes from other local parking lot sealcoating contractors? When you want maximum protection from your parking lot sealcoat, make the call to HM Line Striping LLC.
Oh, and here's yet another reason to choose our parking lot contractors for commercial blacktop sealing: We offer free estimates for all commercial clients and 15% off for all churches! That means real value for you and your local organization.
To schedule a convenient appointment for your commercial parking lot sealcoating, call now!