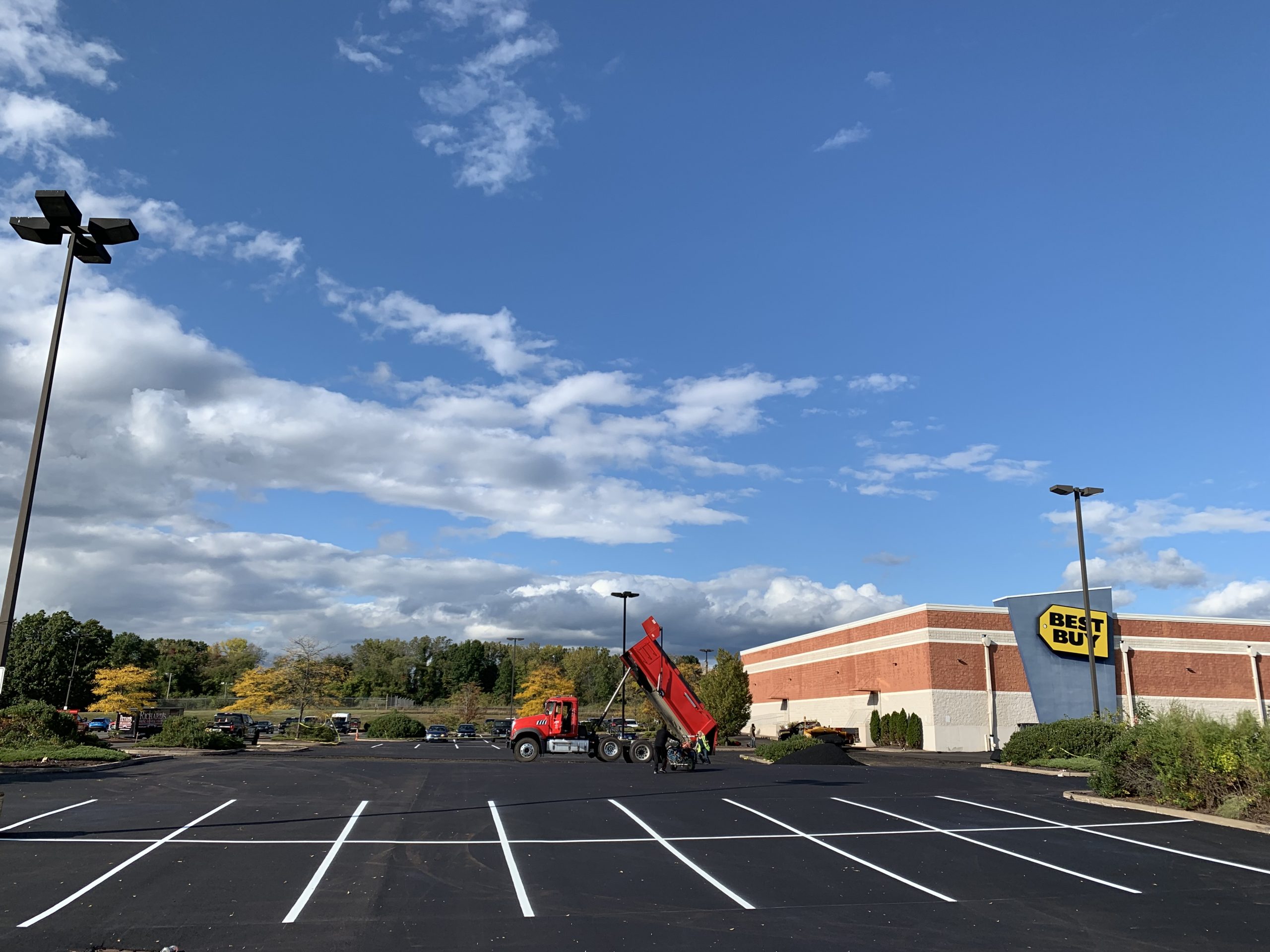 HM Line Striping LLC is a family-owned and locally operated striping and sealcoating company in Yonkers, NY. We're proud to serve all surrounding areas of Westchester County, including Mt. Vernon, New Rochelle, White Plains, and Eastchester. However, we're also happy to travel to any business or organization within a 60-mile radius!
How HM Line Striping LLC Was Founded
Henry Morel, owner of HM Line Striping LLC, began his career in asphalt more than 20 years ago. As a younger man, he worked for a few different companies and learned the ins and outs of the trade. However, after enough time had passed, he began to feel frustrated with how business was being done.
Morel had his own, strong ideas about running a business with fairness and treating customers with respect. His professional integrity was, and still is, of the utmost importance to him. That's what finally drove him to start his own striping and sealcoating company in 2018. The rest is history!
Our All-Inclusive, Commercial Sealcoating Package
At HM Line Striping LLC, we're proud to be your one-stop shop for virtually everything your parking lot or commercial blacktop requires. When your business's asphalt needs a bit of a facelift, we have the expertise and premium products to give it a pristine, polished finish. 
The beauty of working with our crew of striping and sealcoating contractors is that we tailor our work to each individual customer. We'll take the time to listen to your concerns and provide you with exactly what you want for your parking lot or commercial driveway.  
In other words: Let us know what you need, and we'll do our best to make it happen. Our parking lot package can include any (or all) of the following services:
Power washing the blacktop to remove dirt and debris

Filling cracks, potholes, and other imperfections to form a smooth surface

Applying one or two layers of sealcoat to the asphalt

Painting bright, fresh lines and stripes to clearly mark parking spaces, loading zones, handicap spots, and more
Book Your Appointment Today!
So, when you want the best customer service, workmanship, and results in Westchester County, HM Line Striping LLC is the crew to call. We're fully insured, provide free estimates, and give all churches a 15% discount! 
Start planning your parking lot sealcoating project when you call now.